Hack:
Create a simple pocket
Are you looking for some storage in your Notebook?
For an easy and quick way to add a pocket, you can glue an envelope to the inside cover. Or you cut some paper an make your own like we do here: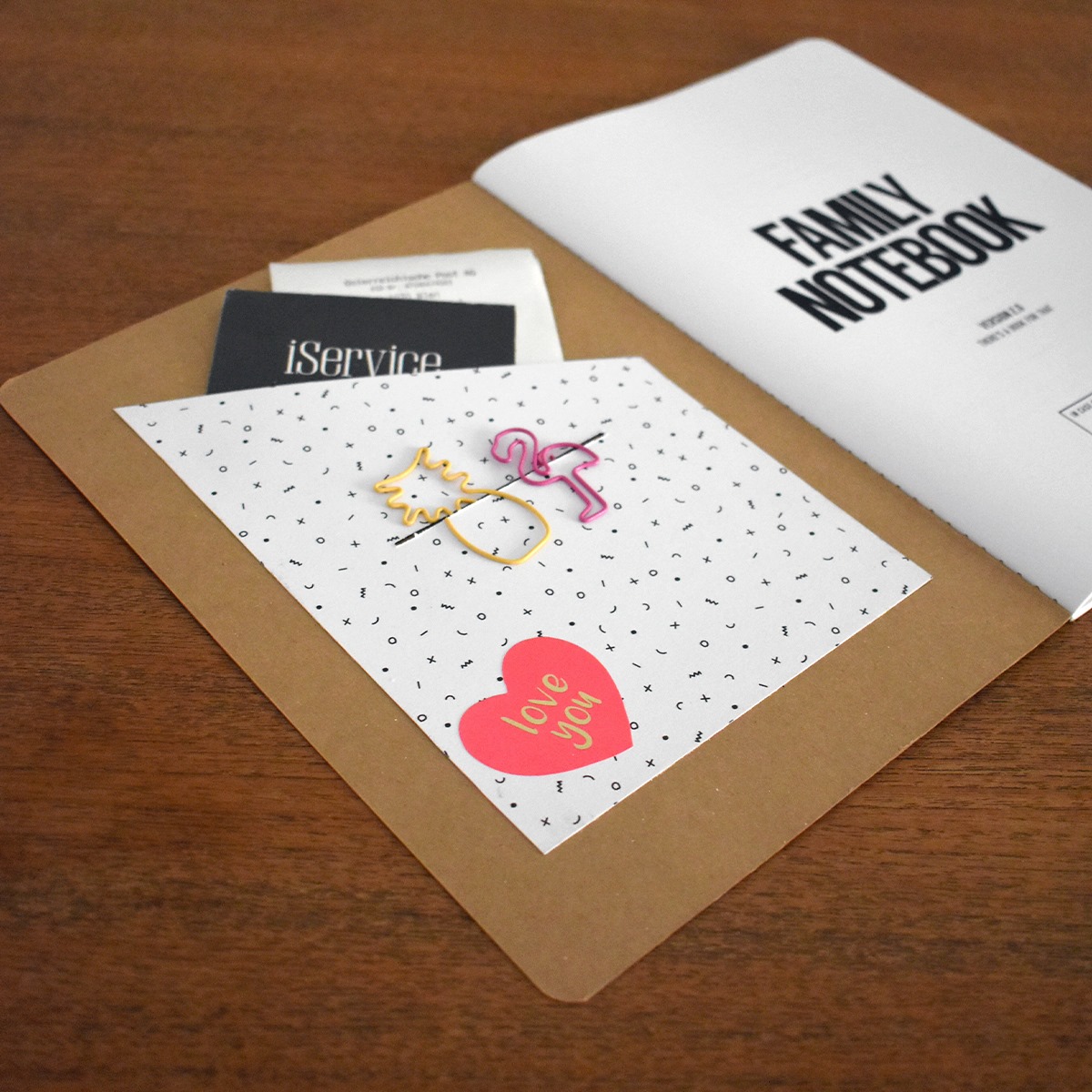 You just need
a sheet of cardboard and
a sheet of paper
Scissors or a x-acto blade
a cutting mat and
some glue or double sided tape
We love this idea because it gives the perfekt spot to store your papers. It is you extra space to place anything in there your heart desires, without having to worry about them falling out.
Do you already know our Bulletjournal Stationery Notebook or our Family Stationery Notebook?