In only one place.
Planning, organizing, monitoring.
This book is a strong marketing tool.
Blueprints for developing new projects, ideas and/or solving problems of existing products and services.
The main pages inlcude brainstorming, presumptions, SWOT analysis and more, followed by dedicated Project Management with To-Do Lists and Milestones.
Define your project in detail.
With a structured approach, you can deliver results.
Take the first step and define what you want to achieve.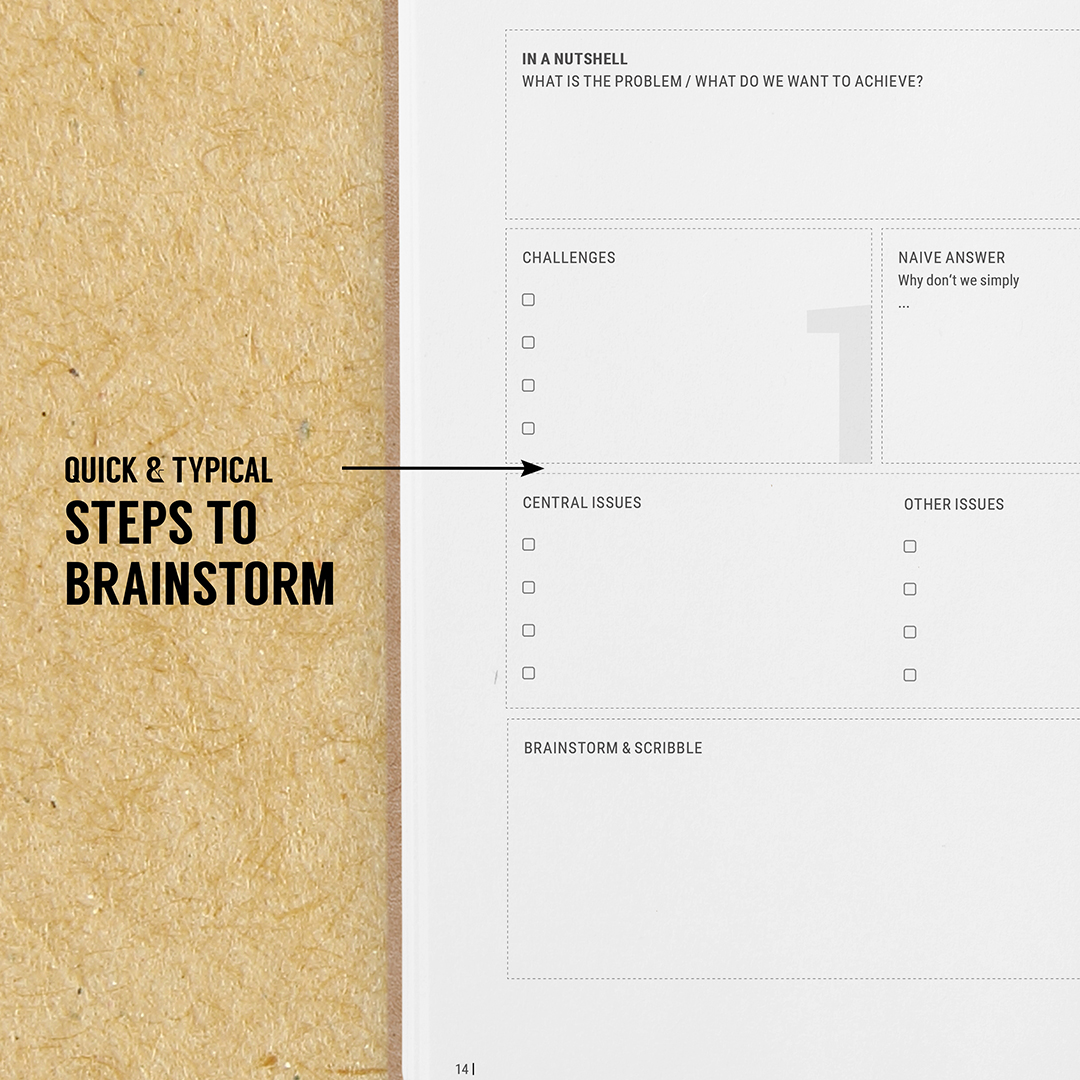 Identify your goals, activities and resources.
Use this element to bring key issues or problems down to earth.
Again, highly structured – just fill it to start understanding your central questions.
Evaluate your project/idea.
Develop full awareness of all factors.
Determine and define
» Strengths
» Weaknesses
» Opportunities and
» Threats.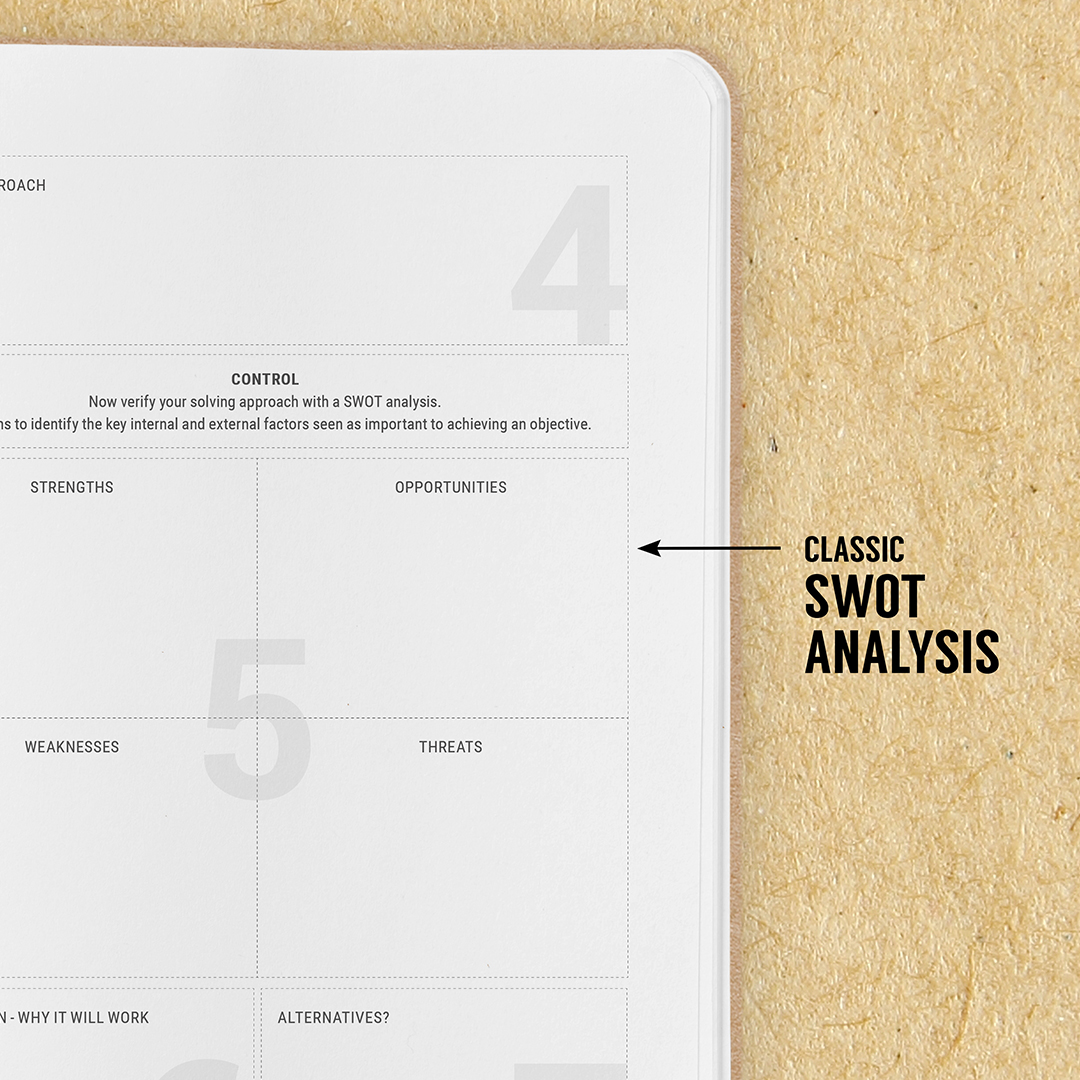 Kick it off!
» Milestones are powerful components to help you stay on track.
» Write down the milestones that have been reached and use the to-do list to identify what is lagging behind.
Project Triangle
Managing a project means working with the Triple Constraint.
These are the primary competing project constraints that you have to be aware of most. Any changes to any single point cause a change to the other points.
» Cost / Resource
» Schedule / Time
» Scope / Quality