The best tool
for productivity & building the life you want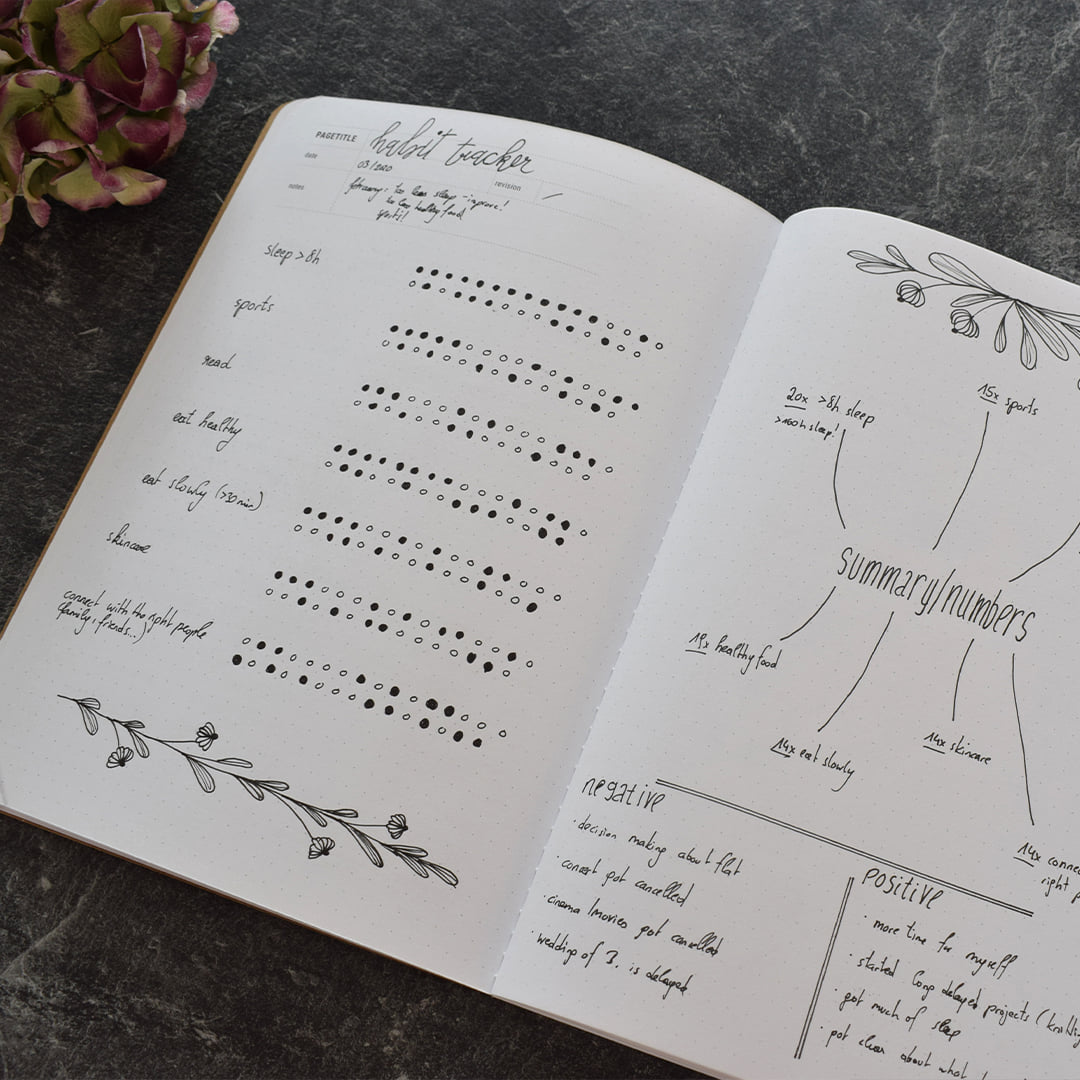 Bullet Journal Habit Tracker
A habit tracker can be found in almost every bullet journal, and that's fine as it's a great tool for personal improvement, productivity, and goal achievement. In addition, keeping a habit tracker can help you learn more about yourself and your lifestyle.
This is how the Habit Tracker works!
The principle behind it is actually quite simple. You track your habits, i.e. things that you ideally do every day or at least in a rhythm that you have set in advance.
Which habits you pick up depends of course on your personal needs. But here are some examples:
sleep > 8h
sports
read
eat healthy
eat slowly (>30 min)
skincare
connect wit the right people (family, friends)
drink enough water
no chips / candy / alcohol
cleaning up / vacuuming
What does the Habit Tracker do for me?
Habit trackers can help you learn more about yourself and your habits and  to develop better habits and a more productive and healthier lifestyle.
It's also a great tool to keep you motivated and on track to create a better life for yourself.
The nice thing about a habit tracker is that you can use it to keep track of everything. You can try different things to see what works best for you.
But always remember that you are doing it to live a more productive and happier life. If you get the feeling that it is becoming a chore, then cut back on tracking for a while.
Do you like the idea of starting your habits tracked?
You can do this perfectly in example in our Weekly Notebook or your Memos Organization Notebook.